Anson MA
Associate professor
Chemical Engineering
---
Dr. Anson Ma joined the University of Connecticut (UConn) in August 2011. He is currently an Associate Professor in both the Polymer Program (Institute of Materials Science) and the Chemical Engineering Program (Department of Chemical and Biomolecular Engineering). His research group, Complex Fluids Laboratory, focuses on understanding the complex flow behavior and processing of various complex fluids (e.g., foams, emulsions, nanoparticle suspensions, and biological fluids).
Dr. Ma obtained his Ph.D. degree in Chemical Engineering from the University of Cambridge (UK) in 2009 after completing his B.Eng. (2003) and M.Phil (2005) degrees at the Hong Kong University of Science and Technology (HKUST). Before arriving at UConn, Dr. Ma spent two years at Rice University (TX, USA), where he was named the J. Evans Attwell-Welch Fellow – a postdoctoral fellowship bestowed by the Richard E. Smalley Institute for Nanoscale Science and Technology and the Welch Foundation to the best young nanoscientists.
Dr. Ma has been actively engaged in professional and outreach activities. He serves on the Technical Council of US $171-million America's Flexible Electronics Manufacturing Innovation (NextFlex) Institute. Ma led an NSF Industry-University Cooperative Research Center (I/UCRC) proposal to establish a national I/UCRC on additive manufacturing with UMass Lowell and Georgia Tech. The grant is awarded and Ma will serve as the initial Site Director. He has also chaired and co-chaired technical sessions for Society of Rheology and American Institute of Chemical Engineers (AIChE) annual meetings. He is serving on the Editorial Board of 7 journals and as a peer-reviewer for more than 20 journals.
Email : anson.ma@uconn.edu
Selected Awards & Honors
2022 – United Technologies Corporation (UTC) Professor in Engineering Innovation
2020 – Air Force Research Laboratory (AFRL) Summer Faculty Fellow
2019 – Faculty Excellence Award, Polymer Program, University of Connecticut
2017 – Excellence in Research and Creativity: Early Career Award, American Association of University Professors (AAUP)-UConn Chapter
2016 – Non-Tenured Faculty Award, 3M Corporation
2015 – Arthur B. Metzner Early Career Award, Society of Rheology
2013 – National Science Foundation CAREER Award
2012 – Distinguished Young Rheologist, TA Instruments
2012 – UCONN Junior Faculty Fellowship (summer)
2009 – J. Evans Attwell-Welch Fellowship, Rice University
2007 – Messel Travel Bursary, The Society of Chemical Industry
2006 – Fellow, Cambridge Philosophical Society
2005 – Croucher Foundation Scholarship
2005 – Honorary Scholar, Cambridge Overseas Trust
2005 – Fellow, Cambridge Overseas Society
2005 – Overseas Research Students Awards Scheme (ORSAS) Scholarship
Professional Activities
2018/Present – UConn Site Director, NSF SHAP3D Industry/University Cooperative Research Center (I/UCRC)
2017/18 – Visiting Professor on Sabbatical, Yale University
2017/18 – Visiting Professor on Sabbatical, Unilever
2016/Present – Technical Council, NextFlex – national flexible hybrid electronics manufacturing institute
2014/Present – Chair, Area 22A Carbon Nanomaterials, AIChE Annual Meeting
2012 – Chair, Technical session on Blends and Composites, 84th Society of Rheology (SoR) meeting, Pasadena, CA (10 – 14 Feb 2013)
2009 – Co-organizer, European Community on Computational Methods in Applied Sciences (ECCOMAS) Thematic Conference – @Part 2009, Nantes, France (21 – 23 Oct 2009)
2008 – Guest Editor, International Journal of Material Forming, Springer
2007 – Founding Chairman, Cambridge CNT Symposium on the Science and Applications of Carbon Nanotubes and Related Structures
2006 – Founding President, Carbon Nanotube Club
Previous Positions
2011/17 – Assistant Professor, University of Connecticut (USA)
2009/11 – J. Evans Attwell-Welch fellow, Rice University (USA)
2008/09 – Technical Consultant, Paramata Ltd. (UK), Nanoholdings LLC (USA)
2003 – Summer Intern, CLP Research Institute (Hong Kong)
2001 – Summer Assistant, Air Products Asia Inc. (Hong Kong)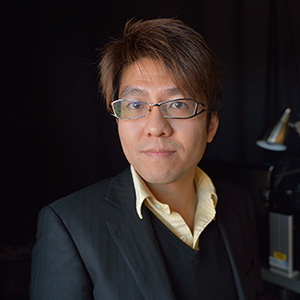 | | |
| --- | --- |
| Email | anson.ma@uconn.edu |
| Phone | (860) 486-4630 |
| Mailing Address | 97 North Eagleville Road, Unit 3136, Storrs, CT 06269-3136 |
| Office Location | IMS-210 |